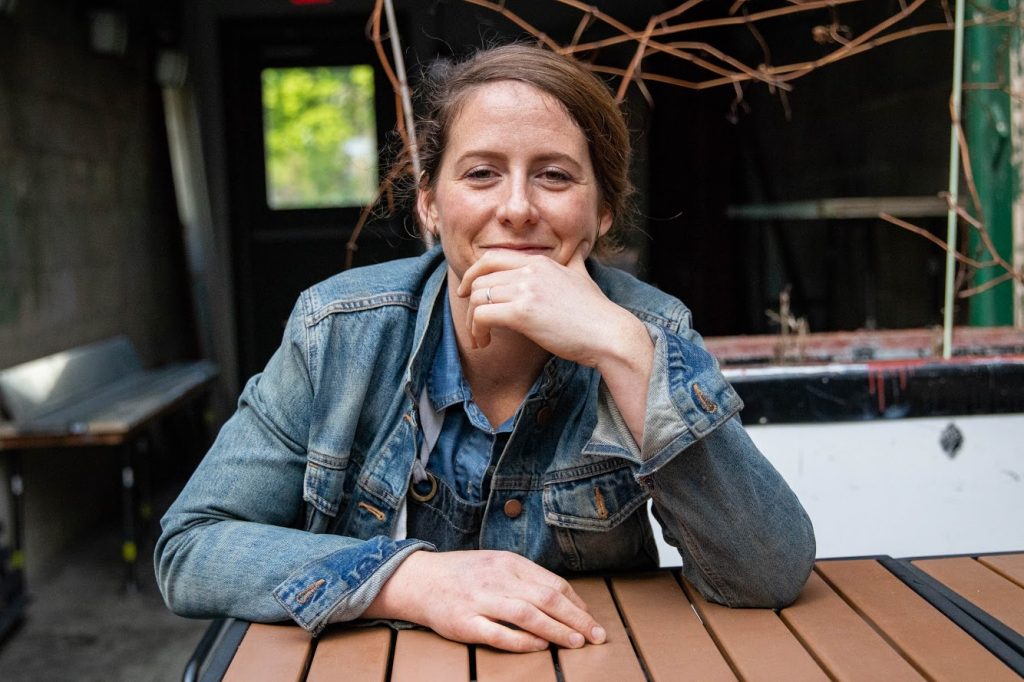 WE CLOSED AS HELL
WE MAY BE CLOSED FOR CUSTOMERS, BUT WE DOIN BIG THINGS…
TO KEEP THE MOVEMENT ALIVE + CHECK OUT TANDEM 20/20
One of the most hopeful ideas that Al and I have discovered is that life does find a way.
. . . Every kind of organism, large and small, every bug and weed . . . The flower in the crannied wall — it is a miracle . . . Every kind of organism has reached this moment in time by threading one needle after another, throwing up brilliant artifices to survive and reproduce against nearly impossible odds.
~Edward O. Wilson (a brilliant human who wrote The Diversity of Life which everyone should read)
"I thought we were writing about The Tandem and its owner, Caitlin Cullen, Hippo," said Al. "You always tell me to to stay focused so let's stay focused."
"That quote by Mr. Wilson has everything to do with The Tandem, Al. Do you remember what Caitlin said to us about why she is transforming her restaurant into a tutoring community?"
"She said that the schools were not opening because of that daangin' virus that has the humans all worried, and that kids in her Lindsay Heights neighborhood would fall through the cracks and not graduate. She said, 'I'm not going to allow that to happen.'"
"I'm not going to allow that to happen!" I repeated. "You see, Al, despite all the obstacles – closed schools, lack of teachers and computers and support, some humans like Caitlin Cullen are threading one needle after another to help their communities survive. It's the way of life."
And that is why Al and I are doing what we are doing. We saw right away from the books we read that humans are pretty amazing. We want to help them create a world where we can all flourish.
BV (Before Virus), The Tandem was a rockin' community-minded restaurant.
They lived and breathed their mission statement
real + equitable access to good food – stuff made by hand with love, and full of nutritious ingredients
on-the-job training and meaningful, well-paying careers in Milwaukee's Central City
a centralized meeting place five minutes from just about anywhere – where everyone is family
good food, great tutors, cool prizes
But times have changed. The Tandem is no longer selling food. They have set up an outdoor space under a tent for the tutoring, but they need volunteer tutors (who will be paid, if necessary). This is not going to be some drab, boring, stuffy, stodgy, tiresome tutoring. Caitlin is full of piss and vinegar, which might sound like a bad thing, but if you look it up in the dictionary, it's a good thing. Creative ideas seem to bubble non-stop out of her head and heart. She will not be stopped. Aaaand, yours truly might be there tutoring. Yes, I'm talking 'bout me, Hippo! And Al, of course! Since I taught myself to read – the first Hippo in history to do so – I could be a valuable addition to the operation.
And of course, there will be delicious food for the kids! Plus some great prizes like really cool T-shirts! This is going to be THE place to be!
Outdoor (tutoring) services start 12:30pm Tuesday, September 8th and end when we outta money or it gets too cold!

The Tandem
There is so much more to say about The Tandem – like how they have been providing free food, much of it grown locally and regeneratively, to those who need it, how they helped other local restaurants stay in business during the recent lockdown, and how they hire humans who may never have worked for a restaurant, and may even have served time. "But they all show up for work every day. And they are a part of our surprisingly effective, but definitely dysfunctional restaurant family," Caitlin told us.
We'll do another story (or two) about The Tandem, but for now we need to get the word out: The Tandem needs volunteer tutors. And also . . .
Help!
I need 20 internet machines, and the only real requirements are that they are functional, can conduct wifi, and that you'd be able to loan them out and live without them until November. The goal is that kiddos who are already dealing with enough shit don't have to worry about how they walked 12 blocks to get to homework help and a meal just to discover they forgot their computer at home (or worse, they make the trek and drop the school-owned tech or get it taken from them on their way to our after school program).
Please go to their website https://www.tandemmke.com/ and their facebook page https://www.facebook.com/search/top?q=the%20tandem to get all the details. If you are able, please make a donation. These humans are doing things!
1848 W FOND DU LAC AVE
414-885-1919