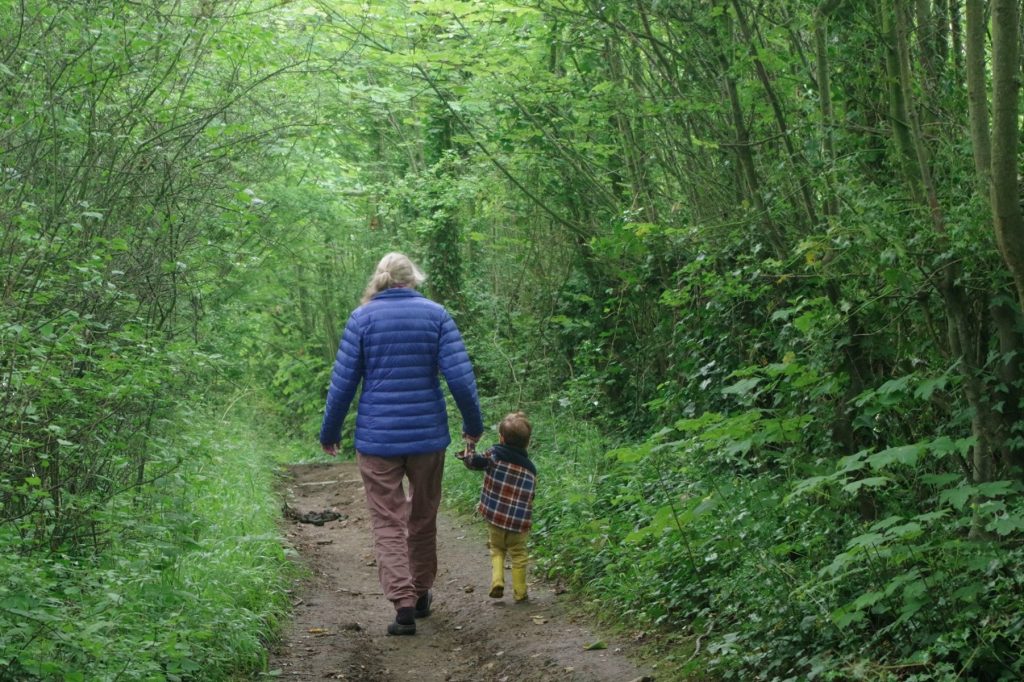 By Hippo (a hippopotamus) and Al (a bird)
Humans' noses appear to be "in a state of mismatch" with the modern world.

Our sense of smell evolved in very odour-rich landscapes in which we were interacting regularly with the environment.

Now today we're not interacting with the environment and we're in very polluted places.

Our sensory system evolved in the natural world and when we're in those spaces, our brains become relaxed because these are things that we were designed to look at, hear and to smell.

Professor Kara Hoover, Biological Anthropologist from Alaska University
"Did you know that, Al? Humans were designed to look at, hear, and smell things in a natural environment. But instead, they are stuck in buildings and cars all day. They miss out on the the sweet smell of elephant dung – just thinking of it takes me right back . . . mmmmm."
No wonder they have to use all those sprays and added fragrances. They are just trying to feel right – to experience the odor-rich environment that that they have evolved to expect. But these imposter fragrances don't fill the need and make an even greater mismatch – more pollution and chemicals their bodies are not equipped to handle.
What's a Human to Do?
A good first step is to stop using products with the word "fragrance" in the ingredients list. As we mentioned in Part 1, "fragrance" is a code word for hidden chemicals. Don't fall for the words "natural" or "plant-derived" either. There is no standard definition for these words and they can be just as harmful as synthetics. And "unscented" does not necessarily mean free of fragrance chemicals. It means there is no obvious aroma, often achieved by using masking chemicals to eliminate odors.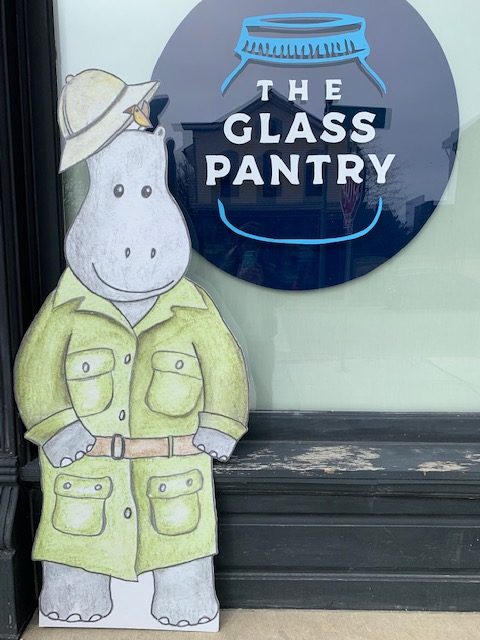 We've written about The Glass Pantry and its owner Jenna Meier before, and we will undoubtedly write about them again. They are a bulk grocery store in the Walker's Point neighborhood of Milwaukee. Customers bring their own jars and Jenna fills them up with lentils, spices, vinegar, dish soap, etc."
"Or, said Al, she will deliver them right to your door!"
If there is packaging, it is minimal and never plastic. More to the point of this article, they offer a good supply of fragrance-free household and personal care products. Here are a few:
Meliora Cleaning Products
Meliora follows three big guidelines:
*The products WORK to get your home and clothes clean.
*They are PEOPLE-FRIENDLY, so you know it's okay to have them around your home and your family.
*They are PLANET-FRIENDLY so you can be confident that what goes down your drain won't cause
any problems.
You may not know this about me, but I am not the neatest eater. In fact, I dribble and drool all over my clothes.
"You also root around in the mud and grass – I'm not faulting you – it's what hippos are supposed to do – but they usually don't wear clothes when they do it," said Al.
"Well, we're not on the savanna any more, Al. I wear clothes. So it's a good thing we found Meliora Laundry Powder, stain removal stick, and Oxygen Brightener. Under the circumstances, I think they keep me looking quite good."
Meliora dish soap comes in a bar rather than a plastic bottle. All you need to do is wet your sponge or cloth, rub it on the dish soap, and wash the dishes. It's easy.
Meliora products are produced in Chicago to the highest standards. All ingredients are listed. Fragrance-free options are available for all their cleaning products and any fragrance used is an essential oil. Jenna, the owner of The Glass Pantry, purchases 5 gallon buckets of laundry powder and oxygen brightener from the company, sells them in paper bags, and returns the buckets for re-use. The dish soap bar can be purchased naked (no packaging) or in cardboard and the stain removal stick is packaged in cardboard.
For detailed information and more products, visit the Meliora website.
LuSa Organics, in Viroqua, WI, is a family business, including Mom, Dad, and their children Lupine and Sage.
Do you get it? "Lu" and "Sa" after their children who inspired them to leave the world a better and happier place. The products they make reflect this philosophy in every way.
The Glass Pantry sells several LuSa products. The Mineral Tooth Powder is flavored with essential oils only, not a mix of secret ingredients. It is packaged in a cardboard tube.
Al and I do not understand deodorant. We don't need it because we have great body odor, but we realize humans are different. "In so many ways!" said Al. LuSa makes a fragrance-free deodorant which you might like to try.
And we love LuSa Calendula Baby Soap. Please don't think it is only for babies. Calendula flower is commonly used for wounds, rashes, infection, inflammation, and many other conditions.
Although not carried by The Glass Pantry at present, we feel happy that LuSa offers many products designed for babies and their mothers. You can find Belly and Birth Oil (no added fragrance), Booby Balm (no fragrance nipple balm), Calendula Baby Oil, Naked Baby Wipe Juice, and Scent-Free Booty Balm for a barrier cream at https://www.lusaorganics.com/.
Fragrance-free is especially important for babies. Their sense of smell is one of the most important ways they explore and learn about their world.
Castile Soap
Some of the first soaps were made in the Castile region of Spain using olive oil, lye, and some water in a process known as saponification. This type of soap is safe for humans and other earthlings. Because it is gentle, it is often used for newborn babies and humans with sensitive skin.
If you were able to have just one product to clean both body and home, castile soap might be the best choice. It can be used as a laundry soap, dish soap, body wash, and shaving cream. It's gentle on the skin and tough on grease.
It's hard to come by a safe dishwasher detergent, but here's a recipe we found in Green Living Tips using castile soap.
1/2 c. liquid castile soap
1/2 c. water
1 tsp. fresh lemon juice
3 drops tea tree oil
1/2 c. white vinegar
Shake it up real well and use 2 T in your dishwasher.
We're going to try it ourselves. We'll let you know how it works.
The Glass Pantry offers Dr. Bronner's (fragrance-free) Castile Soap in bulk. The ingredients are: water, organic, fair trade coconut oil, potassium hydroxide, organic, fair trade palm kernel oil, organic fair trade olive oil, organic hemp oil, organic jojoba oil, citric acid, tocopherol. The potassium hydroxide is the lye that is essential in the soap-making process and does not remain in the soap.
If you do decide to make the recipe, The Glass Pantry also carries the white vinegar in bulk. Jenna will fill glass jars for you to take home and reuse over and over.
"Hippo, tell them to stop using those dryer sheets that stink up the whole neighborhood. I can't even go for a short fly without feeling woozy."
"You heard the bird. Stop stinking up the neighborhood."
According to the Air Quality, Atmosphere & Health study, VOCs emitted from dryer vents after using popular brands of laundry detergent and scented dryer sheets included chemicals like acetaldehyde and benzene, which are considered carcinogenic.

The Environmental Protection Agency (EPA) classifies seven of the VOCs that were found in dryer vent emissions during the study as hazardous air pollutants (HAPs).

https://www.healthline.com/health/dryer-sheets-toxicity#research
Wool or alpaca dryer balls don't stink up the neighborhood, they shorten the drying time so less energy is used, and they make clothes feel nice and soft. The Glass Pantry does not carry these, but they are available at The Wool Bed Company in Oconomowoc and many online stores.
"What's wrong with clothes lines?" asked Al. "Not only do they dry clothes with free sun and wind, but they also provide a nice resting spot for birds."
"And humans do love the feeling of getting into bed with sheets that smell full of sunshine and fresh air," I said.
"I recommend clothes lines," said Al.
"Let's get back to The Glass Pantry, Al."
Jenna started this place because she really cares about humans and other animals like hippos and birds. Stand with us in supporting her and other humans who are making a difference. At this time, Jenna will deliver any order over $20 in Milwaukee County for free. Or you can order online for pickup.
1039 S 5th St, Milwaukee, WI 53204, Phone: (414) 312-8213
https://www.glasspantrymilwaukee.com/
Coming up in Part 3: hydrosols, infusions, and essential oils
Have you read The True Adventures of Hippo and Al yet? It's an exciting tale filled with undercover disguises, menacing giants, and feats of great bravery . . . "by me," said Al – "the bravery part, that is." Read it here.