Written by Hippo (a hippopotamus) and Al (a bird)
Do pigs fly? If you had asked me yesterday, I would have said, "That's absurd!" But today I saw a dog – namely Jordy – climb a tree. This has opened my mind to wonderful possibilities.
You may remember our friend Jordy and his human Steven from the Cackleberry Farm. The last few weeks, Jordy and Steven have been tapping trees and making syrup. Syrup from the sugar maple is the most well-known, but we learned that many tree saps work – maple, birch, alder, walnut, hickory, linden, butternut, and lots more.
Here are some photos of the collecting and processing of the sap:
And here is the finished product that Al and I have been waiting for: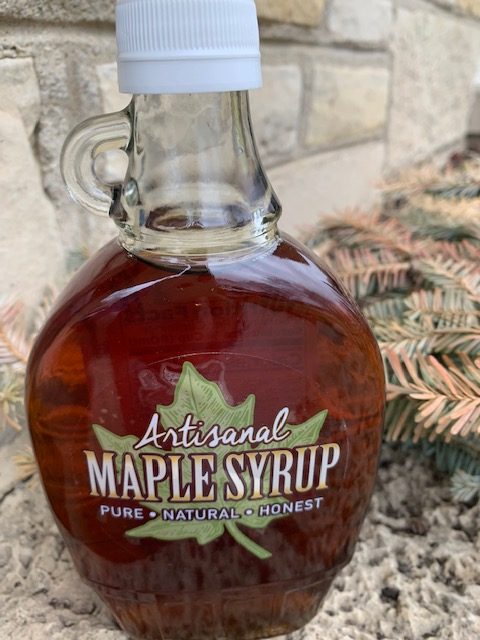 Sap starts to run when the days are above freezing and the nights still below. It's been about four weeks now that Steven and Jordy have been at this – tapping, collecting, chopping wood for the fires. It takes about 40 gallons of sap to make one gallon of syrup.
An Oneida legend tells that the finished syrup used to flow freely from the maple tree, but as the people lacked appreciation for the gift the Creator made, the big winds arrived and turned the syrup into water.

https://www.greenbaypressgazette.com/story/news/native-american-issues/2021/03/08/wisconsins-maple-syrup-tapping-season-has-roots-native-american-community/4582732001/
"When you take maple syrup from a maple tree, always remember…to say thank you," says Fred Gauthier, Knowledge Keeper.
As best we can tell, without having been there, indigenous humans of Turtle Island (which you might know as North America) taught the Europeans how to tap trees and collect sap. The Europeans began boiling it down to concentrate the sugars.
Today, maple sugaring is a growing part of indigenous food sovereignty and the return to traditional foods that nourish life. The Forest County Potawatomi Community in northeast Wisconsin has established a food sovereignty farm for the Indigenous nation which will produce an estimated 500 gallons of maple syrup a year.
The land is our identity and holds for us all the answers we need to be a healthy, vibrant, and thriving community. In our oral traditions, our creation story, we are taught that the land that provides the foods and medicines we need are a part of who we are. Without the elk, salmon, huckleberries, shellfish and cedar trees, we are nobody. . . . This is our medicine; remembering who we are and the lands that we come from.

(VALERIE SEGREST – Muckleshoot)
Al and I are too late to tap trees this year – maybe next year. We would probably just drink the sap, which is currently a very popular drink selling as "maple water" for about $3 for 12 ounces. It contains vitamins and minerals like riboflavin, thiamine, manganese, zinc, iron, and potassium.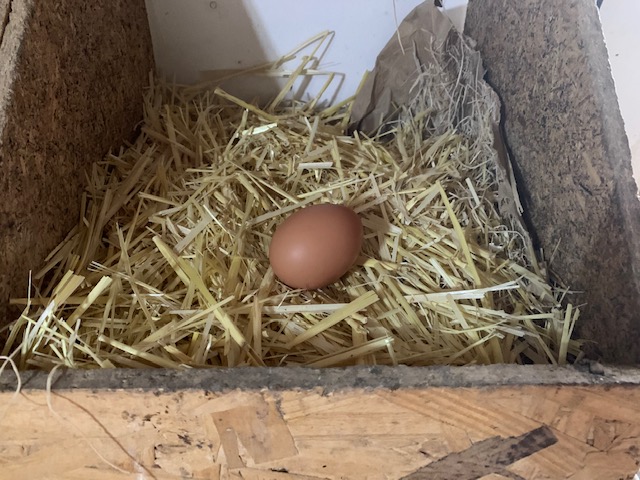 Maple syrup is just one more reason to visit Cackleberry Farm. That's on top of the super fresh eggs (one which was still warm in the nest), firewood, a tree-climbing dog, and lessons in maple sugaring from Steven. This summer there will be garlic. We saw it coming up.