What fun Al and I had posing for photos with our friends at Tricklebee Café! They really liked us! The kids picked me up and danced with me! They even kissed me! I'm sure they would have kissed Al too, but, up on my head, he was too high to reach.
The food was delish, especially the cabbage and black-eyed pea soup and lemony hummus.
AND we made some new friends from the neighborhood – Xavier, Jamal, and James! Jamal and James (twins!) have been coming to Tricklebee for about 5 years – since they were 10. And Xavier, who is 20, writes poetry. I love poetry! Christie (creator of the café) is talking about making a poetry book with some of his poems.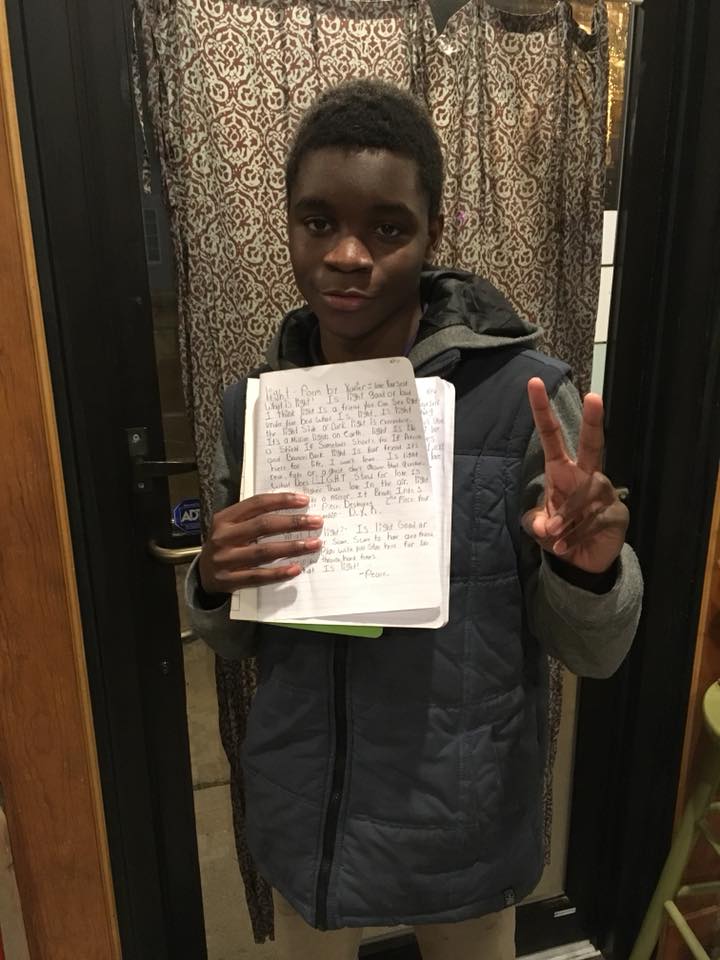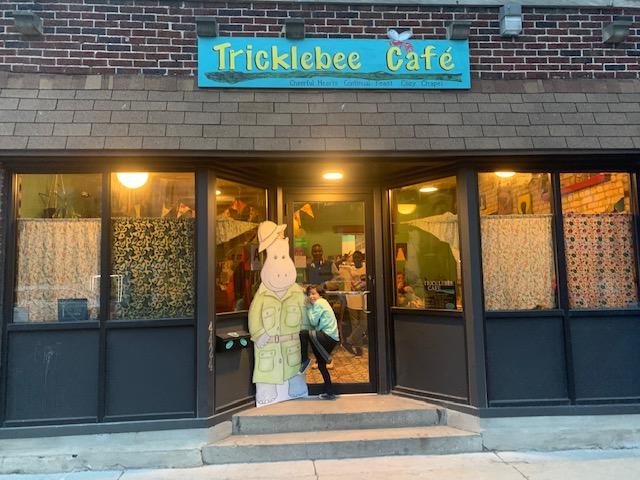 This wonderful place is a second home to many. When they come through the door, they are hugged, supported, and nourished – a true safety net.
See the full article about Tricklebee Cafe at hippoandal.com/tricklebee-cafe/