SUNDAY, MAY 17
"There's a hippopotamus at the market!" said Fiona, coordinator of the Delafield Farmers Market to the market manager, Brian. "Is that allowed?"
"Hmmm," said Brian, clearly thrown for a loop, "this year even leashed pets are not allowed. But – that hippopotamus is not leashed and – she isn't a pet, so – yes, I guess it is allowed."
And that's the story of how Hippo and Al set the precedent for hippos attending farmers' markets.
This week, at the Delafield market, we bought tender asparagus from a vendor named Sheng. Last night, we roasted it with a little olive oil and salt. Wonderful!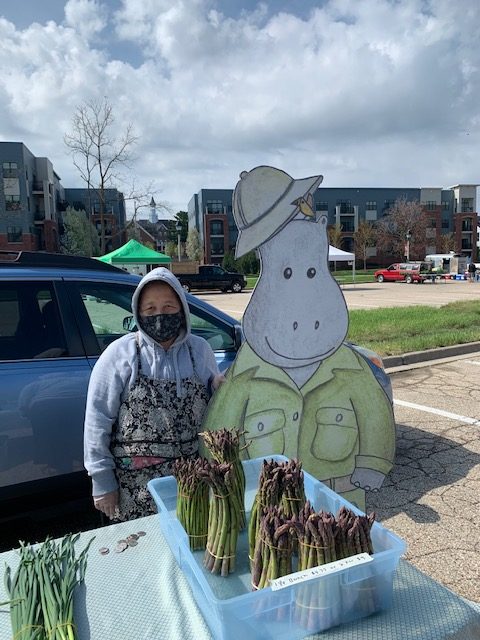 And we got some eggs from Rüegsegger Farms.
"I asked about how the chickens were raised," said Al. They get to run around outside and eat bugs."
We just looked at Rüegsegger Farms facebook page and they also have a store and cafe!
"We'll have to check that out, Hippo!"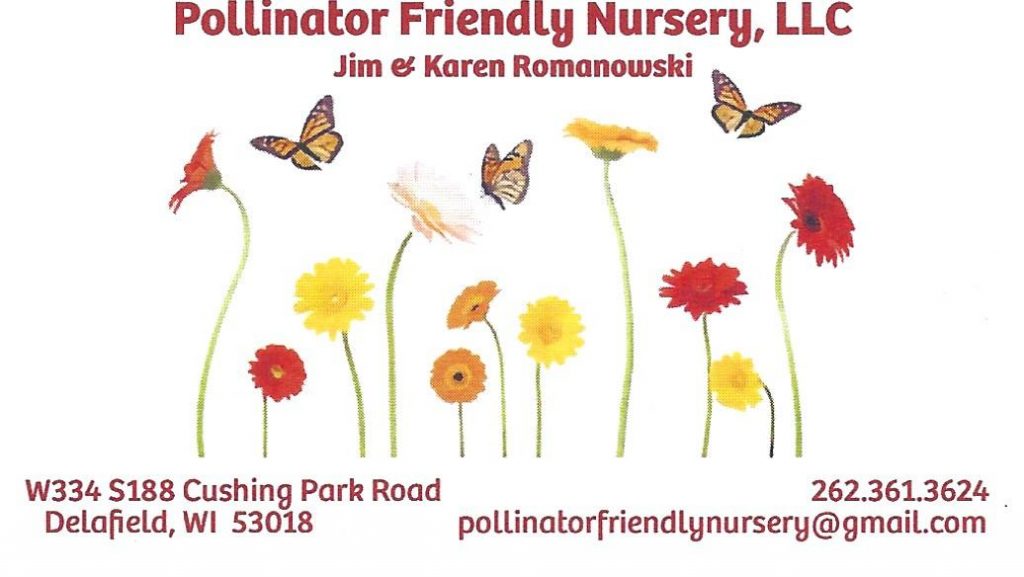 Jim and Karen Romanowski of Pollinator Friendly Nursery grow plants that are loved by butterflies, bees, and other pollinators and they are located just down the road from the market. Al and I bought a Mexican sunflower that will grow to about 8 feet. We are looking forward to meeting everyone who comes to visit it.
Karen includes the latest news for the nursery on her facebook page: https://www.facebook.com/jim.romanowski.7 We learned there that they also sell eggs and honey at the nursery!
There's lots more to try at the Delafield Farmers Market – so we'll be back next week. We hope to see you there.
You can get details on their website https://delafieldfarmersmarket.com/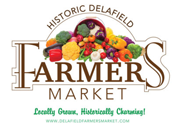 Days: Saturday, May 2 through Saturday, October 24, 2020
Hours: 8:00 am until 1:00 pm
Location:
Main St & Dopkins St
One Block West of Hwy C on Main Street
in Downtown Delafield
· Delafield Chef's Market – Open to chefs, cooks and foodies to pick up produce – dependent on amount of produce grown – stay tuned to this page for Wednesday dates-in the City of Delafield municipal parking lot.