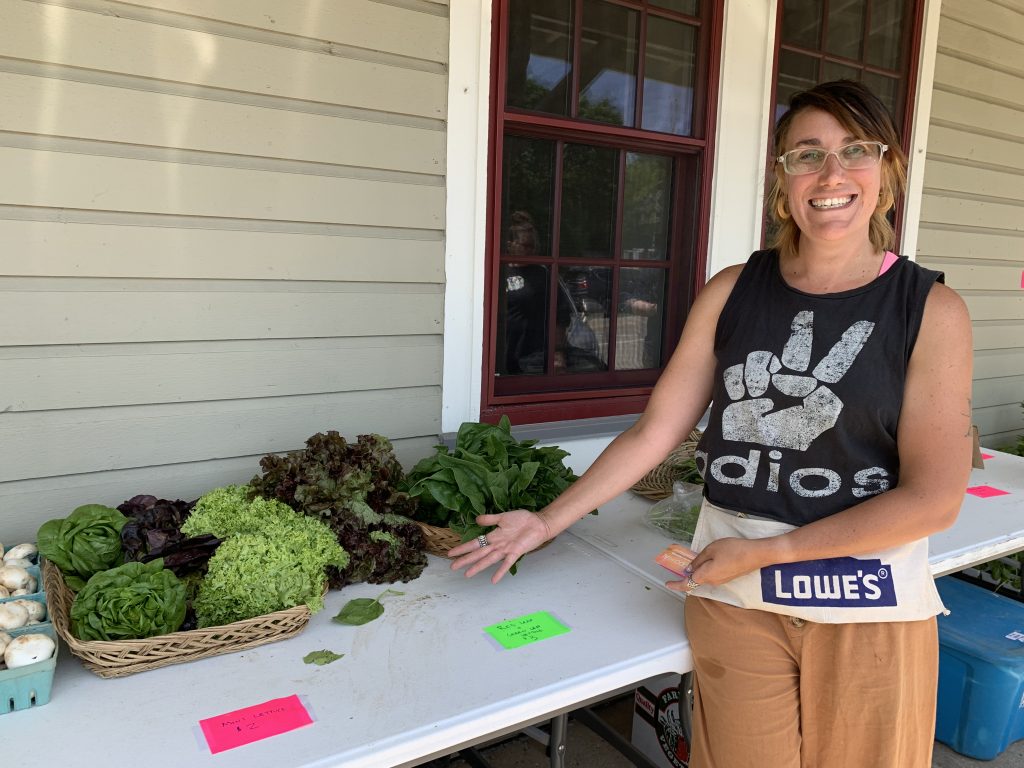 By Hippo (a hippopotamus) and Al (a bird)
Al and I aren't doing many posts these days because we are busy writing a book about our adventures, but sometimes, like today, we can't help ourselves. Anna of Turtle Creek Gardens had her very own farmers' market set up right outside the building that houses Great Harvest Bread and Kettle Range Meats (local grass-fed and pastured meats) in Elm Grove. The food is grown using whole systems, regenerative principles.
We take delight in good things (like Anna) popping up, and also in the symbiosis with the other two businesses – a benefit all around.
"Don't forget, Hippo, there's more symbiosis than that. The mushrooms and maybe the tomatoes, too – i forget – come from a neighboring Amish farm."
Anna is also starting a forest school which is the best kind of school and the kind that Al and I and almost all animals attend. We learn by rolling around in the mud, sniffing grasses, listening to interesting noises, and sun bathing. "It's really what the humans need," said Al. "They are way too clean."
Anna will be in front of Great Harvest Breads and Kettle Range every Sunday from 9-1. The address is 13404 Watertown Plank Road, Elm Grove. Please stop by and support three family businesses!
"Four!" squawked Al.
Did we mention the cool turtle logo?